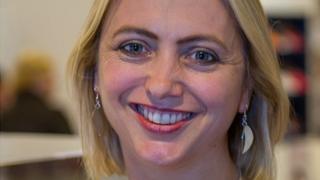 Image copyright PA Image caption Dr Stokes-Lampard said GP surgeries were "already on thin ice" Britain"s leading GP says she is "profoundly concerned" about how doctors will cope with demand over the busy winter period.
Helen Stokes-Lampard, chair of the Royal College of GPs Council, said general practice was "skating on thin ice", warning: "Something has to give".
Some people wait weeks to see a doctor, with potentially serious results, the Staffordshire-based GP said.
NHS England said GPs would be getting extra funding to extend services.
"The big fear"Dr Stokes-Lampard told the Press Association some patients were already waiting two or three weeks to see GPs for non-urgent matters such as suspect lumps or bleeding problems.
But if they wait three to four weeks "the non-urgent stuff may be becoming urgent," she added.
"With lumps or bleeding problems or things that could be signs of serious disease, my profound concern is that people will delay seeking help for thi..
Read More