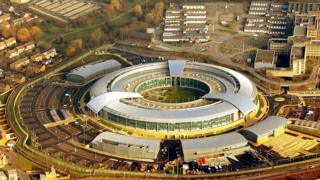 Image copyright PA Image caption Some senior GCHQ staff are moving to the new National Cyber Security Centre MPs and peers are to investigate the threat posed to the UK by cyber attacks from other states, including Russia.
A committee headed by former foreign secretary Margaret Beckett will look at the range and origin of threats as part of a review of the government"s new national cyber security strategy.
She said hostile actions by foreign governments "for political purposes" were among challenges facing the UK.
Ministers say a "small number" of foreign actors present a danger.
Russia"s "cyber war" against the West UK moves to 'active cyber-defence' US hacking "could inspire attack on UK" The government has identified cyber warfare as a tier one threat to the UK alongside international terrorism although it has publicly refrained from naming Russia – which is widely thought to have engaged in cyber warfare for a decade – or any other state.
The US gove..
Read More