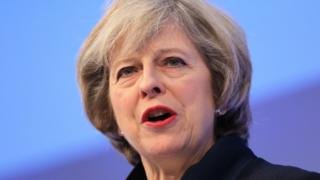 Image copyright PA Prime Minister Theresa May has promised to introduce wide-ranging social reforms to correct what she calls the "burning injustices" in modern society.
Writing in the Sunday Telegraph, she said the UK voted for Brexit to change the way the country works and said she wanted a "shared society".
She said the government has a duty to intervene, including in markets that are not giving consumers the best deal.
Her comments come ahead of a Monday speech on social reform.
On becoming prime minister last summer, Mrs May pledged to lead a "one nation" government working for all and not the "privileged few".
"Injustice and unfairness"In the newspaper, Mrs May writes that a "shared society" means "a society that doesn"t just value our individual rights but focuses rather more on the responsibilities we have to one another… with a commitment to fairness at its heart".
"It goes to the heart of my belief that there is more to life than individualism and self-inter..
Read More